Oulton Hall boasts the North of England's leading Golf performance centre and is a must for golf aficionados.The complex consists of 27 holes, The Caverely Course and The Hall Course. This is golf at its best.
Oulton Hall has everything you need to h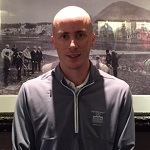 Paul Burns - PGA Professional
Paul has been playing golf for 25 years. Originally from Chester he played most of his golf in Hampshire. Having played club and county level, Paul turned pro in 2010 and has become a fully qualified PGA Professional at Oulton Hall.
Paul takes pride on delivering a professional service to every golfer who comes his way.
Paul has an impressive background having worked at Oulton Hall for the past 10 years. Having worked in all operational sides of the business as well as being involved in Junior coaching programmes, Paul's knowledge of all aspects in the Golfing world have huge positives to every customer he meets.
---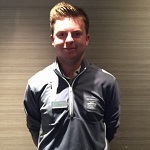 Aidan Healy - Professional Staff
Aidan has been a member of Oulton Hall since he was 13 and recently joined the Golf Operations team in March.
Over a 7 year period Aidan's golf has improved dramatically where he has represented and captained the junior team to a league title, before earning call ups to the nett and scratch team since the age of 16.
On the side of this, Aidan was made an official Ambassador for the Dreamflight Charity early in 2015 which has resulted in him being invited to numerous professional and charity golf events around the UK and in Orlando. He has also being invited to play in the Turkish Airlines Pro-Am in October 2015 which is one of the European Tours flagship events.
Aidan has won the Club Championship twice in the last 4 years and now boasts a handicap of 1. He will be starting his PGA Degree in October where he will become an Assistant Professional at the club.
---