Thomas Devine
PGA Professional, PGA Teaching professional, Custom Fitting Specialist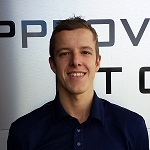 Thomas is originally from Lancashire and grew up playing golf at Wilpshire Golf Club. After turning professional in 2011, he graduated with First Class Honours in Applied Golf Management Studies from the University of Birmingham in July 2012. This unique degree program has been quickly recognised, since its introduction in 2002, as one of the best in the country and is known for being at the forefront of expertise in coaching, sports science and technology
During his career as a PGA Professional, Thomas has spent time coaching in Austria, Oman, Republic of Ireland and the UK. This has provided Thomas with great skills in dealing with a variety of abilities, ages and nationalities.
Most recently, Thomas spent six months on a cruise liner coaching golf on an indoor simulator, whilst travelling to over 30 countries worldwide. He now brings a wealth of experience and enthusiasm to the Oulton Hall Golf Academy.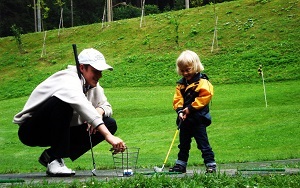 Thomas is a very dedicated and passionate golf coach, with a great belief in continuous learning and professional development. This has prompted him to recently enrol onto a Sports Coaching Msc program based at the University of Birmingham. This program is a part time study, allowing full employment throughout, and examines many aspects of coaching aside from technique including coach-player relationship, sociology and long term athlete development. Thomas is relishing the opportunity to grow his knowledge in a field that he is highly interested in.
In his coaching, Thomas is a huge advocate of the holistic approach; this involves taking each individual as a new challenge and looking at all aspects of the game. He fully appreciates that no two individuals are the same and understands the importance of centering his classes around the individual. A previous research study conducted by Thomas highlighted the importance of physiology in the golf swing and he is a great believer that physical conditioning plays a crucial role when trying to achieve a functional golf swing. Furthermore, he believes that it is vitally important to understand the goals of the individual and likes to establish these first before designing an appropriate development plan to ultimately help the individual reach their goals.
Thomas will be leading the custom fit centre, marketing and delivering all of the custom fit sessions. Additionally, he will be offering individual and group coaching to all abilities and ages whilst working closely with Mark and Phil on the Junior Development Program.