Phil Akers
PGA Teaching Professional
Biography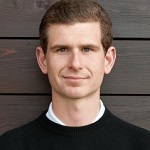 Phillip Akers is originally from Chelmsford in Essex and has recently moved to the Oulton Hall Golf Academy from his position as Head Professional at Ireland's largest golf complex. Phillip studied Applied Golf Management Studies at The University of Birmingham which is considered to be the PGA's flagship degree. Phillip is a level 2 TPI Junior Coach which makes him a specialist is junior development.
The degree that Phil studied provided him with access to some of the greatest minds in the golf industry and he has been taught by renowned figures such as Dr Greg Rose, Dr Rob Neale, Dr Martin Strangwood, Dr Martin Toms and the late Ramsey McMaster. These educational experiences helped him to gain a comprehensive understanding of the golf business and advance him to where he currently is in a short period of time.
Phillip is a very dedicated golf coach, often volunteering his personal time to help promote the game. Such efforts to promote diversity and encourage people to play the game have been recognized by HRH Prince Edward and CCPR for his roles as Coaching Co-ordinator and Head Coach for the University of Birmingham Golf Volunteerz. Phillip has also won the Local Leagues Outstanding Contribution to Golf Award, he was nominated for the English Golf Unions Volunteer Golf Coach of the Year Award 2011 and he was awarded membership of the English Golf Youth Panel in 2010.
Phillip grew up playing golf at several different clubs across Essex, enjoying successes at both club and county level and he is now looking to enjoy more success in the pro ranks. Although Phil is an avid golfer himself, he is passionate about coaching and he takes great pleasure in learning about the psychological, physical and technical facets of the game to help him to provide an informed opinion in a clear and concise manner.
Phillip was previously the Director of the Phillip Akers Golf Academy at Deer Park Hotel, Golf and Spa in Dublin, Ireland, and he has been responsible for introducing and maintaining the participation of over 400 golfers in 2011 alone. He has experience with teaching all levels of golfers, from Euro Pro and County players to complete beginner. We are confident that Phil will help us continue towards turning the Nike Golf Academy into the region's leading golf performance centre and he is very excited to help develop the academy and his future stable of players.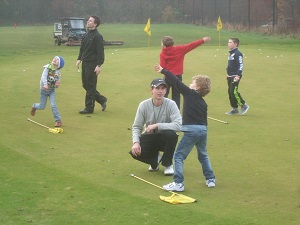 Phillip offers individual and group coaching sessions at the facility; whilst he also offers numerous introductory and game improvement classes. Phillip aims to deliver sessions in a clear and friendly fashion that everybody can understand and benefit from. He believes it is his role, as a coach, to connect with his pupils and provide accurate information in a fashion that is clear and constructive, leading to long term improvement in his pupils' performances.
Phillip recognises the importance of coaching each player individually, as no two swings are the same, but Phillip also understands the importance of golf fitness and the psychological approach to the game. This is why he likes to assess his pupils' complete games out on the golf course and put his pupils in different situations which may highlight any strengths and weaknesses within each of these different facets of the game. Once the pupil and Phil have discussed the individual's strengths and weaknesses he likes to make a long term plan to help improve the player and through structuring lessons around these facets he aims to help his.