Golf coaching is all about you and what you want to get out of your game. We pride ourselves on being good listeners and aim to provide the best possible professional advice, whilst ensuring each lesson is tailored and enjoyable for the golfer.
Why Coaching?
We're passionate about helping you play better golf.
Every golfer enjoys the game more when they're hitting good shots and playing well. This is our mission for you.
From beginner to tour professional, Oulton Hall has a team of 4 PGA Professional Coaches, with qualifications and experience in all areas of golf development.
Think back to your last few rounds and try to pinpoint an area that cost you shots…
Maybe, you had too many three-putts as a result of poor distance control? Or did you miss too many fairways to the right meaning you had to chip out sideways? It could be that you play well in practice rounds with your friends but struggle to replicate that in competitions?
Through our experiences in the game and our PGA education, we appreciate that every golfer is different. That's why we offer a range of lessons and packages to suit everyone.
Lessons will cover:
Golf Fundamentals
Swing Basics
Short Game
Long Game
Course Management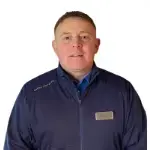 Tony Moore - Director of Golf
---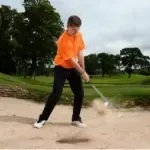 Phillip Akers - Head of Academy
As one of England's top young coaches, Phil specialises in performance coaching and focuses on a holistic approach to development, considering the person, athlete and golfer.
---
Paul Taylor - Membership Advisor
---
Regan Gray - PGA Assistant
---
Joshua Whittam - PGA Assistant
---
Stanley McGuiness - PGA Assistant
---
Thomas Devine - Teaching Professional
Thomas is an Advanced PGA Professional with an MSc in Sport Coaching. After enjoying coaching experiences worldwide, he settled in Yorkshire and has been coaching at Oulton Hall since 2013. Thomas is available for lessons with all ages and abilities and is focused on helping more people enjoy the game of golf!
---
Tom Huttunen - Teaching Professional
Tom has over 10 years experience in coaching golf and will help you achieve your goals with simple and effective advice backed up by the latest in golf coaching technology. No matter if you are looking to get rid of that nasty slice, improve consistency or sharpen your short game, Tom will be sure to take your game to the next level!
---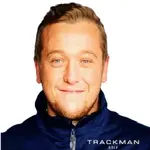 Scott McGovern - Teaching Professional
Scott has over 10 years experience in the golf industry. He uses the latest TrackMan and video analysis software with all his golfers. Whether you have never picked up a club before or shooting for your pro card, Scott will help you on your journey to better golf.
---